I have been working hard to make progress and this month was a productive month.  I appreciate the acknowledgement of my broker and the thanks from friends and colleagues.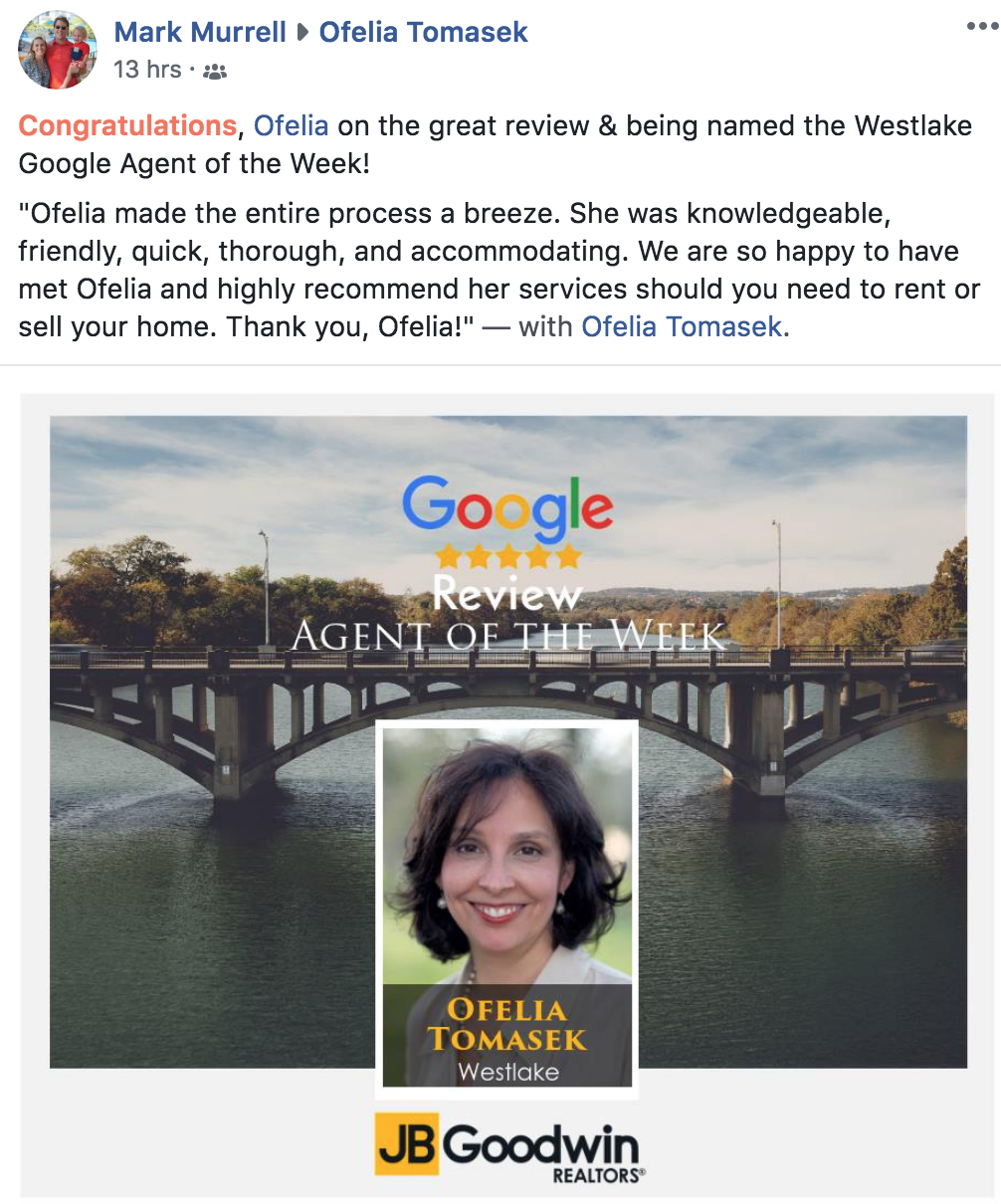 Posted on February 21, 2019 at 4:48 AM
Ofelia Tomasek
Posted in
From Me
Under the gun to get the house ready for an open house.  Thanks to the Tomasek crew for getting it done in less than 3 hours.  Turned out great!
https://drive.google.com/file/d/1K6QONw3_mN6bSnbdfrZjFuDGv9N-YWV0/view?usp=sharing
Posted on February 16, 2019 at 5:31 PM
Ofelia Tomasek
Posted in
From Me